NORTH MARION FELLOWSHIP
 Sunday Worship Services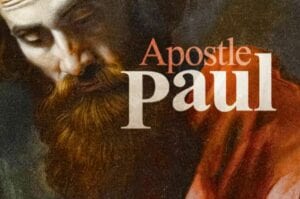 Summer Sermon Series
The Apostle Paul-
"Servant of Christ"
The Apostle Paul was one of the most influential leaders of the early Christian church. He played a crucial role i spreading the gospel to the Gentiles (non-Jews) during the first century, and his missionary journeys took him all throughout the Roman empire. Paul saw himself as a "servant of Christ" and this series will help us to learn from his example and life how to serve Christ and others in every aspect of our lives.
We are back to our normal service time of 10:30am. The service will also be recorded to watch later so if you can't attend in person you may watch it on YouTube or our Website.
North Marion Fellowship now has a way to give through our website. Click the button to the left to go to our giving app!