NORTH MARION FELLOWSHIP
Worship Services Update
We are able to go back to our normal service time of 10:30am starting December 6. We will continue to social distance and wear masks as usual. Praise God that we can all meet together again and I encourage you to regularly attend our Christmas services. Let us never take for granted the ability to worship together!
The service will also be recorded to watch later so if you can't attend in person you may watch it on YouTube or our Website.
Join us in December and invite family and friends to join you!!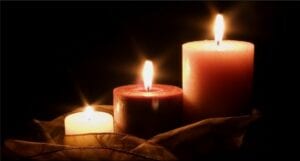 Christmas Candlelight Service
December 20 at 10:30am
This is our special Candlelight Christmas service and we invite all of you to come. We will have an amazing Christmas service that will be a great time for worship. We hope that you will invite friends and family as we celebrate the birth of Jesus.

Please be praying for your friends/family and that the message of Christ will touch each of our hearts.
North Marion Fellowship now has a way to give through our website. Click the button to the left to go to our giving app!